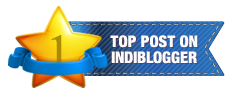 Recent trends in hair colour industry show that Ammonia-free permanent hair colour is quite in vogue and consumers are showing more affinity towards it as it is considered less damaging.

But have you ever wondered, if not Ammonia, then what?

A deep seated myth about hair colour highlights 'Ammonia free hair colour as damage-free, because it does not smell so strong'. But the truth is, ammonia-free permanent hair colours replace ammonia with another - similar active ingredient which even though doesn't smell, can be worse for the hair.

This myth surrounding 'Ammonia-free' hair colour was busted by Maria Castan, Scientific Communication Expert from Wella Professionals. Maria is in India to educate women about various aspects of hair care and dispel traditional myths surrounding hair colour.

At a recently held Bloggers Meet in Delhi, Maria explained in detail about what ingredients go into making a permanent hair colour and how 'ammonia-free' is not necessarily damage free. In this interactive session, she also explained the reason why Wella has decided 'not to go down the path of "no ammonia" for their permanent hair colour'.

From the Experts: Ammonia v/s No Ammonia

Every permanent hair colour needs an active ingredient, called 'alkalizer' so that the hair colour can enter the hair cuticles and colour it. Ammonia is the most common alkalizer which has been safely used in hair colouring for over 50 years. Certain permanent hair colours - sometimes referred to as 'no-ammonia' or 'ammonia-free' often use another alkalizer called 'MEA' instead of using ammonia, MEA is not a new technology. Demi/Semi-permanent colours have been using MEA for more than 20 years in a safe way. However, some permanent hair colour brands, in order to get rid of ammonia & its smell, have also started using MEA. But MEA is used in much higher concentration by these brands as it's a less effective alkalizer for permanent hair colouring. And this can be much more damaging for the hair.

So the next time you contemplate about hair colour, keep in mind that ammonia-free is not really damage-free, and it all boils to its concentration in the hair colour. Ammonia has been safely used in permanent hair colouring and is known to be one of the best technologies for giving long lasting colour to the hair.

To know more about Wella Profession
als, you can check here.